Espanola (Ranchitos), New Mexico
January 14, 1947

Dear Mother,
Was glad to hear you are better. The trip down there to Elizabeth's was hard on you, I know.
It seems too bad we can't live close together. It is lonesome without you here. The children miss you too. The morning after we got back Sharon asked if you were up. We tried to explain you weren't here, but she got up and went to see. She stood and looked at your bed, a very thoughtful girl. Then kept repeating, "Grandma - no Albuquerque."


****


I'm glad your water pipes were not broken and your cesspool ok. Too bad you could not have known that while you were visiting and then you could have felt better about staying away so long. I hope you can take it easy for a while. But am I just kidding myself, I wonder, when I say things like that. For it seems you are always helping some of us.
Sharon says, "Grandma went to her little house."
Love,
Daisy



Grandma's "little house"
Ian, Dwyn, Tani, Sharon - 1947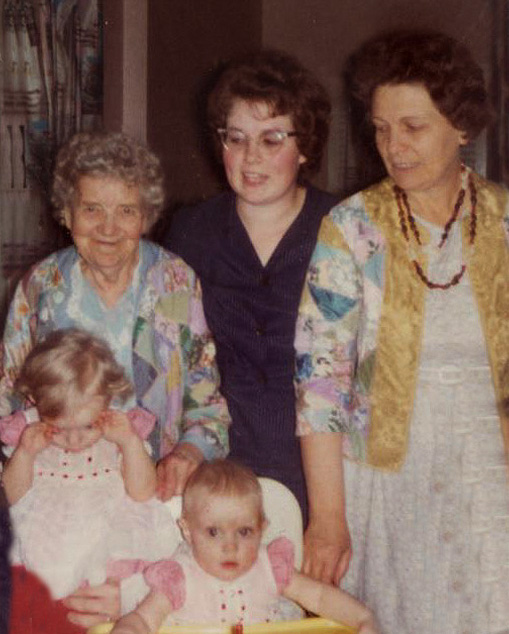 4 generations
cw: Grandma, Sharon, Daisy
Debra and Kristann